COBRA ATTACK HELICOPTER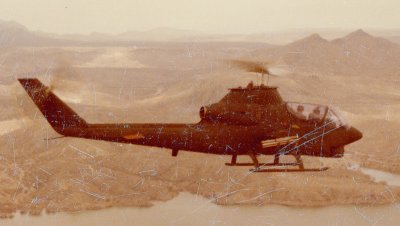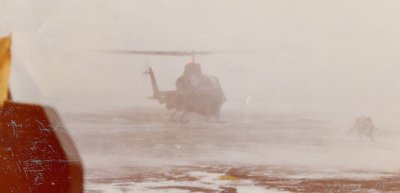 US CAVALRY COLOR CODE: &nbsp "Blue" is the name for the action Trooper (they deploy from aircraft, armored personel carriers, trucks, or horses). "Blue" is also the name of the Helicopter(s) that carry the Blues and "Blue" is the official color of the Infantry, "Red" is the name of the gun unit (armor, gun ship, Cobra, ...). "White" is the name of the Scout (which can be ground or air based).

A "Pink Team" is usually a Cobra/Gun Ship and a Scout. &nbsp A "Heavy Pink Team" is a Scout and two Gun Ships. &nbsp You can guess what "Purple" is. &nbsp Deep Purple is the rock group that produced "Smoke on the Water."
Military humor - arh arh.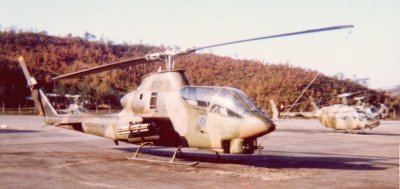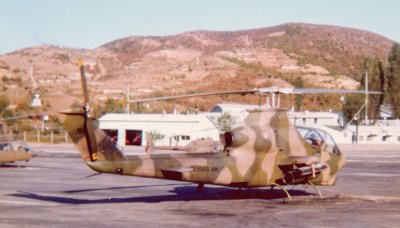 Home



Helicopter Types Flown By Dennis:

Huey: "B" Model
Gunship

Huey: "C" Model
Gunship

Huey: "D" Model
Slick

Huey: "H" Model
Slick

Cobra: "G" Model
Attack Helicopter

Basic Trainer: TH-55
"Mattel Messersmidt"

Instrument Trainer:
TH-13

Instrument Trainer:
TH-23 "MASH"

More Helicopter
Pictures



Home

Another Web Site about
Army Helicopters