Pictures borrowed from the Internet.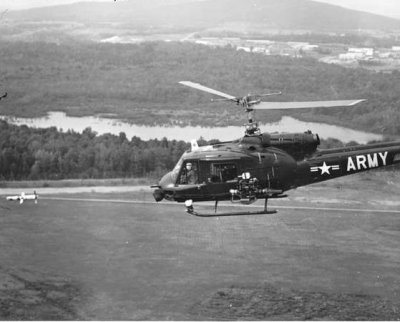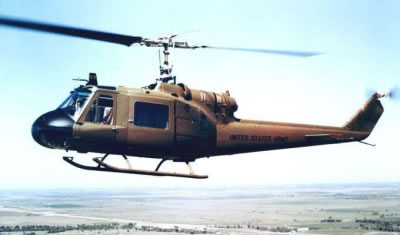 Name Trivia: The original designation was "Helicopter Utility 1 or HU-1,"
(eventually pronounced Huey).
It was kind of like the term "Jeep," which was General Purpose vehicle, or GP, GeeP
(pronounced Jeep).
The term "Slick" means a helicopter without guns,
but it also implies that the aircraft is without other big military hardware
like "lights," "communications" (command and control console), or "rescue."
Home



Helicopter Types Flown By Dennis:

Huey: "B" Model
Gunship

Huey: "C" Model
Gunship

Huey: "D" Model
Slick

Huey: "H" Model
Slick

Cobra: "G" Model
Attack Helicopter

Basic Trainer: TH-55
"Mattel Messersmidt"

Instrument Trainer:
TH-13

Instrument Trainer:
TH-23 "MASH"

More Helicopter
Pictures



Home

Another Web Site about
Army Helicopters