Both pictures borrowed from the Internet.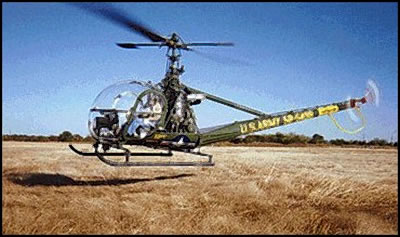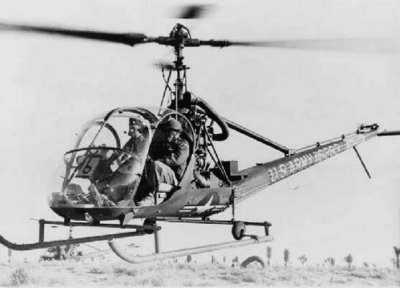 The H-23 was being phased out when I was in flight school in 1972. I only got a little time in one when I was being flown out to guard a crashed TH-55. The crash site was gruesome but interesting (my first).
There were bird feathers everywhere.
Home



Helicopter Types Flown By Dennis:

Huey: "B" Model
Gunship

Huey: "C" Model
Gunship

Huey: "D" Model
Slick

Huey: "H" Model
Slick

Cobra: "G" Model
Attack Helicopter

Basic Trainer: TH-55
"Mattel Messersmidt"

Instrument Trainer:
TH-13

Instrument Trainer:
TH-23 "MASH"

More Helicopter
Pictures



Home

Another Web Site about
Army Helicopters