Both pictures are borrowed from the Internet.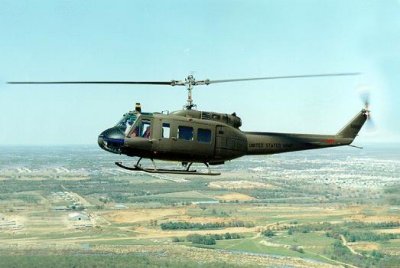 &nbsp &nbsp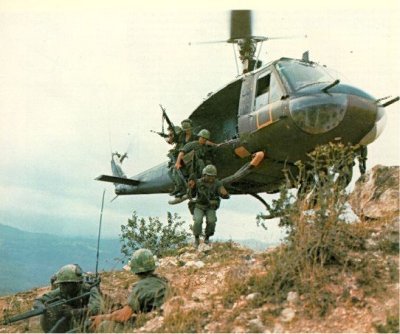 STORY: I forgot, until I saw the picture on the right. When I was stationed in Korea and deploying rapid response Troopers (Soldier Blues) on the DMZ for some incident that I no longer remember. The aircraft was on a hill side, below the brim to stay hidden from long range view, and one of the Troopers started running up hill. The Blue was going to run up into the Rotor Blades (I was actually in a H model for this event). He was not thinking. He was inches away from getting a severe headache.

There were still guys in motion to get off the aircraft and some were midway off. The only option for the quickest action was to raise the blades on the uphill side while adding power to compensate for the loss of lift. The action probably saved the life of the uphill runner, but it was at the expense of a broken leg and sprained ankle from guys that were mid way out and already in motion.


Home



Helicopter Types Flown By Dennis:

Huey: "B" Model
Gunship

Huey: "C" Model
Gunship

Huey: "D" Model
Slick

Huey: "H" Model
Slick

Cobra: "G" Model
Attack Helicopter

Basic Trainer: TH-55
"Mattel Messersmidt"

Instrument Trainer:
TH-13

Instrument Trainer:
TH-23 "MASH"

More Helicopter
Pictures



Home

Another Web Site about
Army Helicopters