- Hover Mouse Over Pictures -

Bicycle Tour Adventure #4

Pictures and Stories About Bicycle Tour Adventures

Durango, Bike Adventure, Colorado,
August, 2004, USA

"Terry Riding a Bicycle Downhill"

Another Star Struck Production, © 2004, All Rights Reserved
The Main Features:

- "Terry, Riding a Bicycle Downhill"
- The location is about 30 Miles North of Durango, Colorado, USA
- It is August, at about 9,000 Feet above sea level
- 15 Second .swf Video Clip converted from .mov clip!



We are still amazed by this technology
(and that Dennis can ride a bike and operate a camera at the same time).
WAIT, WAIT, There's More
Still Pictures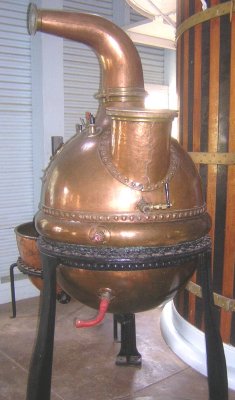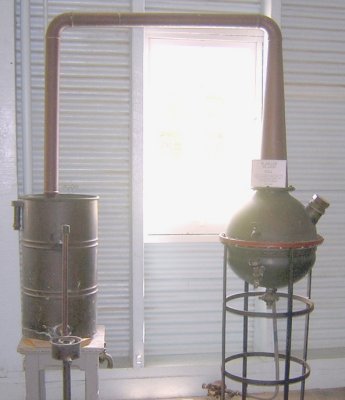 We could not resist the pun on "more stills." These pot still pictures actually come from Seppeltsfield Winery, Australia. Sometimes it is just Seppelts on their top line aged wine (Sherry, yum).


Durango, Bike Adventure, Colorado,
August, 2004, USA
- Continued -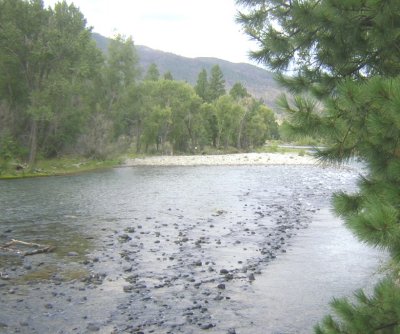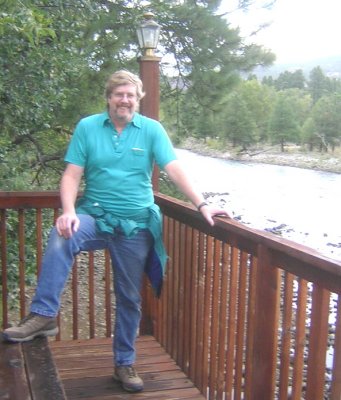 Upper Left: Downstream view of the Animas River, which borders our campsite. All of our biking is initiated from our campsite. Each morning starts with a brisk uphill climb just to get to the main road.

Upper Right: Dennis with the upstream portion if the Animas River behind him.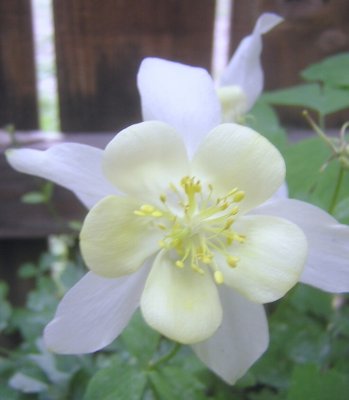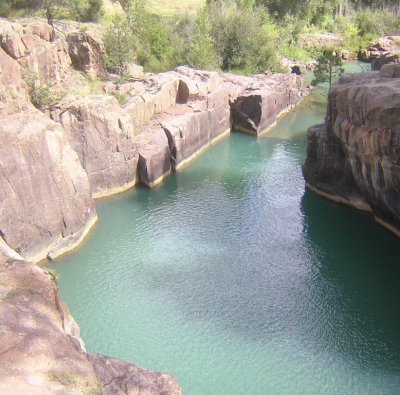 Upper Left: This is what the wild native Columbine looks like (at least from the ones that we've seen in the mountains).

Upper Right: This is a view of the Animas River from a nearby bridge crossing. Notice how the water looks like Glacial Silt (blue-green in color) .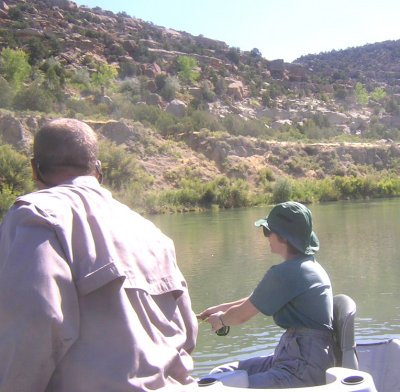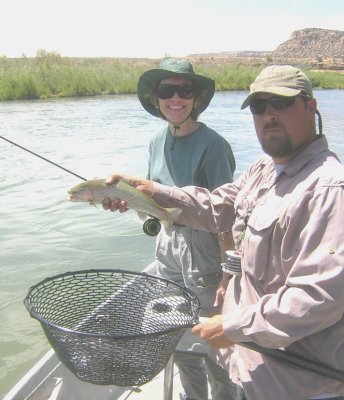 Upper Left: Terry is floating her fly line on the water. We are drift fishing. Sometimes you can just feel that the way that the fly lays on the water and the way that the water drifts with the fly is perfectly natural looking to the Trout. The viewer can even sense it from this picture. The guide even has a net ready. It must be.

Upper Right: Moments later, Terry has landed a Rainbow Trout. We take a picture and let the fish go. The guide is very good, especially with instruction to ladies. The guide is Rob Coddington, a High School Coach and Teacher from the Durango area. He knows his stuff and works out of the Duranglers Fly Shop in Durango, Colorado. Don't miss Terry's smile, its a mile wide.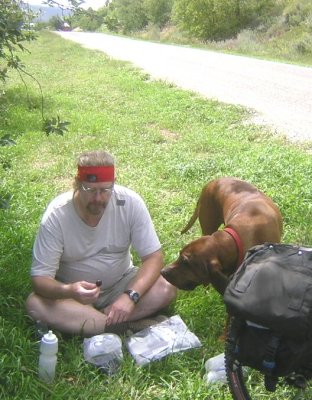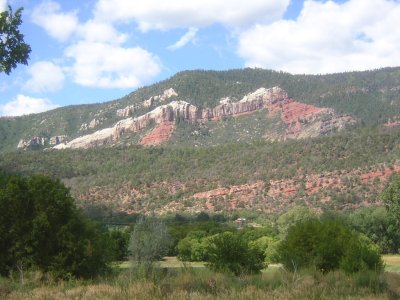 Upper Left: It is difficult to remember but we are biking. We stopped for lunch and this hound dog came to visit. The dog was very respectful of us, but we could hear him whispering, "please drop something, please drop something."

Upper Right: A bikers view across the valley. We are looking southwest. Views like this gave the state its name, "COLORado" (Place of Color).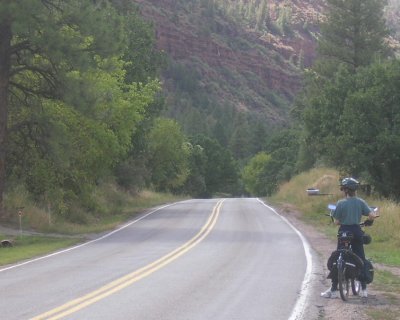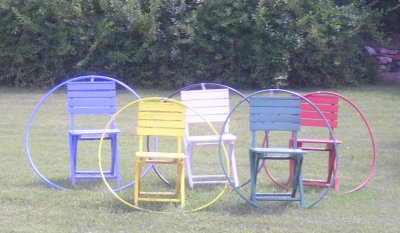 Above Left: Terry, uphill from me, waiting.

Above Right: It took us a moment to figure it out. It was during the Summer Olympics.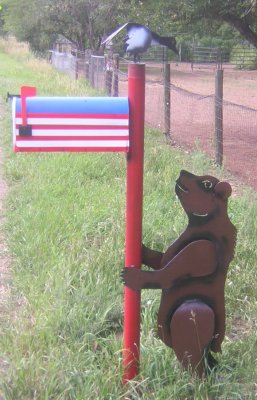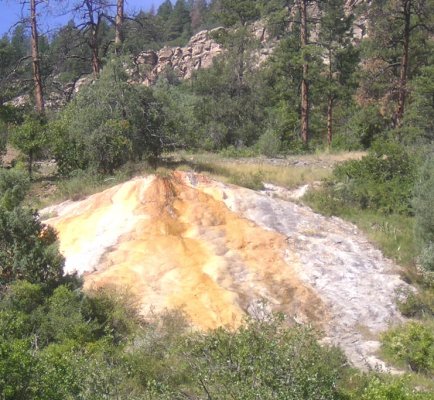 Left: We observed this interesting rural mailbox.

Above Right: This is a mineral Hot Spring. There were four or five hot springs within a 300 meters radius. We could usually smell them before seeing them.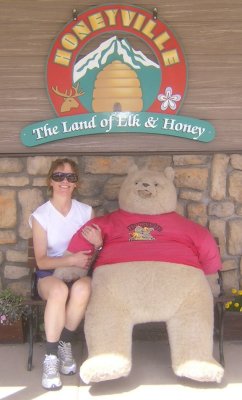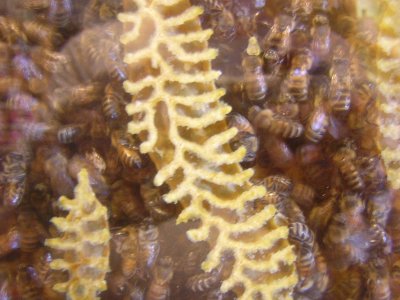 Left: Terry has found a new friend. He has sweeter tastes than Dennis. We stocked up with traveling gifts for everyone.

Above Right: Honeyville has a glassed bee hive inside. Pictured is an interesting comb pattern. They had offered a discount / cost break if we bought a dozen jars of various honey blends. We got about 300 meters up the road with eight jars, when Terry realized that she had to go back to take advantage of the bargain.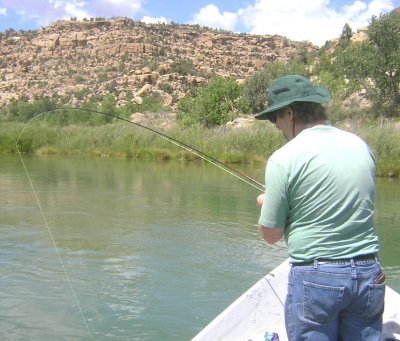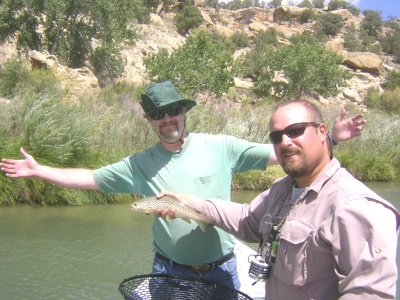 Above Left: Its a generalization, but Rainbow Trout more often than not will go airborne when hooked. Brown Trout go down and stay down. A lot of my snags are stubborn Brown Trout. This fish's behavior has Brown Trout written all over it.

Above Right: Dennis has to spend a little time coaxing this Brown Trout off the bottom, without breaking the line leader. How big did it feel? That Big! Arh, Arh.



Previous Adventure Top Next Adventure